Heather's beliefs of Jesus Christ
I know that this life is not a matter of chance. I know that we have a Heavenly Father who loves us and who sent His son Jesus Christ to live and die for us, so that we may all return again to his presence. God and His son Jesus Christ knows each one of us by name and has a plan for each of us.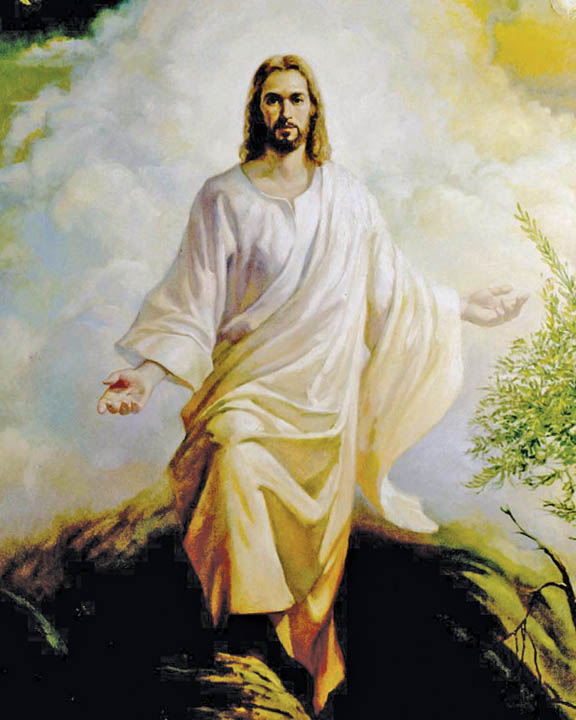 There are miracles that still happen today, just as when the Savior walked the Earth. I have been witness to miracles in my life and I know that through Jesus Christ, all things are possible. He has not abandoned us. One of my favorite scriptures is Isaiah 49: 14-16
14 But Zion said, The Lord hath forsaken me, and my Lord hath forgotten me.

15 Can a woman forget her sucking child, that she should not have compassion on the son of her womb? yea, they may forget, yet will I not forget thee.

16 Behold, I have graven thee upon the palms of my hands; thy walls are continually before me.
He will not forget us, ever. He is always there, making our burdens light. He suffered for us, died for us, all so we could be with him again. He need only look at the palms of his hands to remember us.
I'm striving each day to follow the example of my Savior Jesus Christ. He has shown us the way to be happy, to find peace, to find joy. He has instructed us to take His name upon us and to be like him. To become Christ-like we must first know Christ and then we must live our lives as Christ lived his. To become Christ-like we become filled with love. We love each other as Christ loves us. We forgive one another as Christ forgives us. And we love and forgive ourselves, and see ourselves as Christ sees us.