Yoshihiko's Witness of Jesus Christ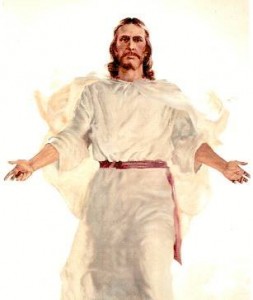 It is almost 40 years since I joined the Church of Jesus Christ of Latter-day Saints and have no regrets. My testimony of Jesus Christ has grown over many years little by little. At the beginning, I was attracted by the glow that I felt when I attended the church meetings and activities where the priesthood power was manifest, though at that time I didn't fully understand that power and authority. My habit of reading the scriptures also provided an anchor and increased my spiritual growth. Initially, the concept of Atonement was a most foreign idea to me and I worked through The Book of Mormon and the other standard works more than 10 times, through which I gained much insight in the Gospel, and to my relationship with Jesus Christ. That learning process has been slow and step-by-step but sure.
Understanding the concepts of the Sonship of our Savior is one thing; really feeling of His power in our life is a different thing. The latter happened in my life through responding to callings and engaging in services and service in the Church of Jesus Christ. While I was diligently and carefully attending to the needs of my fellow brothers and sisters in the Church, the Spirit touched my feelings and I learned more and more about the tender mercy of the Lord. Those moments were vivid and real; and I grew to love the Lord and His work.
Only recently have I grown to understand that the Atonement is much more universally applicable in my life. Previously, I thought the Atonement was there only to help us overcome difficult things and mistakes we make, sins we commit, but as I faced other difficult situations, searching for solutions, I have become aware that the influence of the atonement is much more extensive and deeper. This, then, lies at the core of my deep conviction that the atonement of Jesus Christ is real, and He is our Savior. I so testify in the
sacred name of our Savior, Jesus Christ.