Fritz's witness of Jesus Christ: I know that Heavenly Father loves us so much that he sent his Only Begotten Son to atone for our sins. Now is the time to return joy to Him by obeying his Son's commandments. I love being a member of The Church of Jesus Christ of Latter-day Saints (sometimes called by the media, The "Mormon" Church) because I know that this is Jesus Christ's church upon the face of the earth. I came to know more about Jesus Christ's love for us and plan for us through the gospel and the teachings of the Savior's church. I'm trying to be like Jesus Christ in my own life.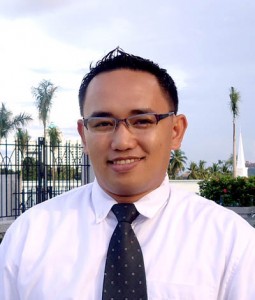 Today, there are many things that keep us from believing and knowing Christ in our lives. The adversary is working so hard to make us feel bad and discouraged. Jesus Christ showed us the way to eternal life. We can attain that as we exercise faith in Him and comply with His commandments and follow His will for our lives.
One of my favorite scriptural passages comes from the New Testament, gospel of John, verses 17:3, 14, 20 -21 as follows:
And this is life eternal, that they might know thee the only true God, and Jesus Christ, whom thou hast sent. I have given them thy work; and the world hath hated them, because they are not of the world, even as I am not of the world. Neither pray I for these alone, but for them also which shall believe on me through their word; That they all may be one; as thou, Father, art in me, and I in thee, that they also may be one in us: that the world may believe that thou hast sent me.
I'm so grateful for the Savior's atoning sacrifice and testify that through him we can be able to go back to our Heavenly Father's presence and His. He gives me hope and a reason to live, and I cannot imagine living without a knowledge of and relationship with Him in my life.